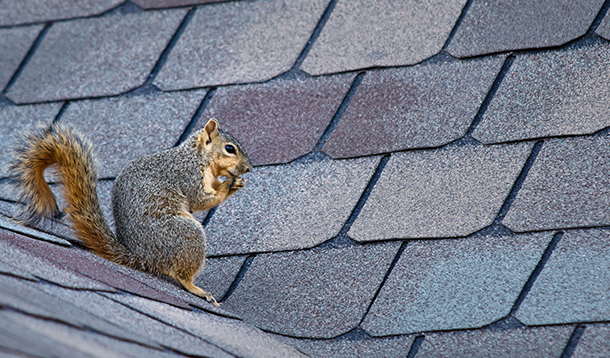 If you think you may have a critter issue, contact us to request a free Solar Critter Stop proposal.
Our expert solar technicians will inspect, clean out the critters and debris, and install our strong and attractive Solar Critter Stop around the perimeter of your solar array. While there, they will also evaluate the condition of your solar equipment to generate a free estimate to repair any damage and restore your system to operational functioning, in those rare instances where this is determined necessary.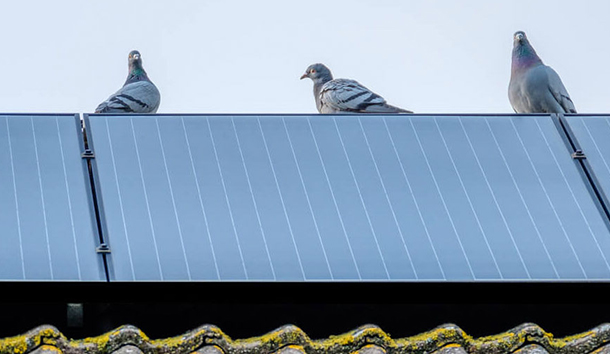 Critters Under Solar Panels
Only recently have "critters" moved to new territories due to Superstorm Sandy, new construction such as McMansions knocking out their former habitats, and climate change with its warmer winters impacting ecosystems overall. Be on the lookout particularly in Spring and Summer, since that's critter nesting season. See below, "More About Critters & Pests."
The Solution: Solar Critter Stop!
Our Solar Critter Stop solution (and preventative measure!) is specifically designed to be installed around solar arrays and is installed by qualified solar technicians.
Sturdy enough to prevent critters from penetrating to protect your valuable solar arrays. Consists of 8″ wire gauge that is thick enough to hold up to today's more aggressive animals.
Promotes the proper airflow needed for optimal solar production. And it's stainless steel, so it's rust proof.
Aesthetically pleasing. Utilizes black clips and black coated wire for a clean, classic look. We use engineered fasteners, not easily worn "sticky" glue.
Expert installation. Solar Critter Stop is a service company of Built Well Solar, celebrating 20 years as Long Island's original solar energy design and installation company. Don't trust random laborers or subcontractors.
---
More About Critters & Pests
It's warm and cozy in the gap between solar panels and the roof, creating an attractive nesting environment for critters. This may happen when habitats change, as when major construction occurs in the neighborhood.
SQUIRRELS
Squirrels seek out refuge under solar panels during their nesting season, usually early Spring to mid-Summer. They sometimes chew on the wiring in solar energy systems because these are often coated with nut-based or vegetable-based oils that they love. They can even chew straight through to expose the wiring, causing damage or even a shutdown of a PV system.
PIGEONS
Known as the rats of the sky, wild pigeons don't damage wiring but their damp nests and debris can damage roof shingles. Also, pigeons can carry disease, leave unsanitary and unsightly droppings, and create a noise nuisance for you and your neighbors.
WASPS & OTHER PESTS
Our associated professional exterminators can also help with wasps, bees, other insects or pests on your roof or elsewhere.
More About Us, Your Neighbors

We are your neighbors. Solar Critter Stop is a service company of Built Well Solar, celebrating 20 years as Long Island's favorite solar energy design and installation company. We are not newcomers, not from out of state, and not a national chain. We are dedicated to our local Long Island economy, providing uncompromising customer service right here in your own backyard!
Capturing the power of the sun since 2001, we've designed and installed more solar-electric systems on Long Island than most other companies combined. And, Built Well Solar is ranked among the "Top Solar Contractors in the U.S." Free Solar Proposal
We offer a refreshing, no pressure informative approach and FREE, NO OBLIGATION solar evaluations for homes and businesses. We never knock on doors, never cold call, only offer purchases ("friends don't let friends lease), and do not engage in high pressure sales.
---
Other Built Well Services